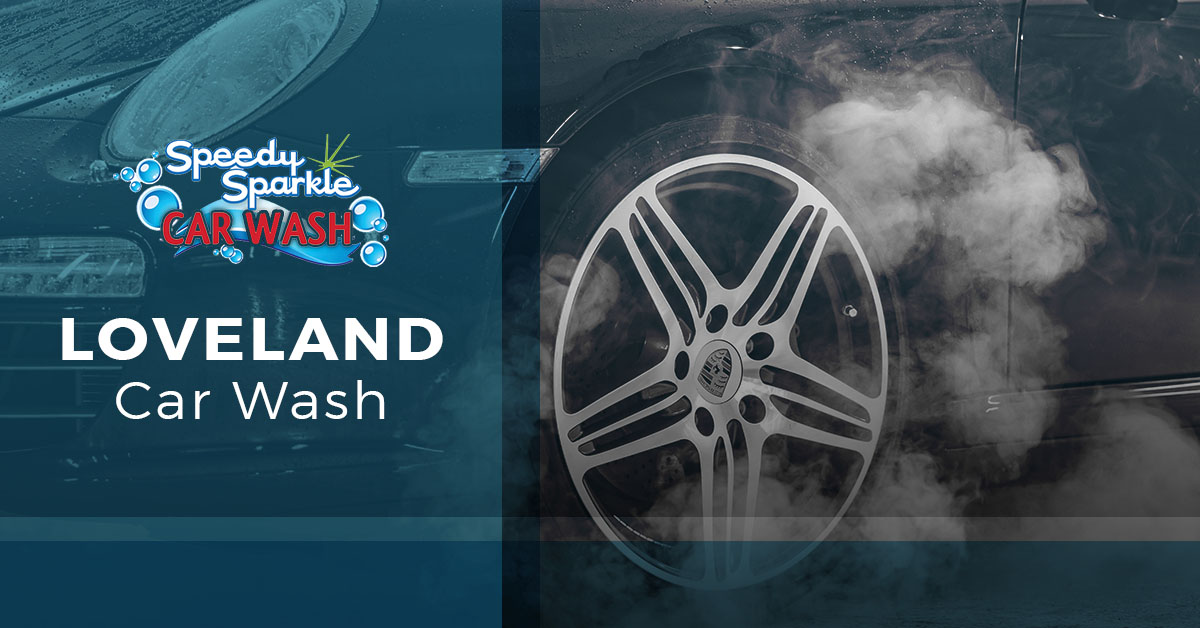 Loveland Car Wash
When was the last time you really enjoyed going to the car wash? Maybe never? At Speedy Sparkle Car Wash in Loveland, we want to change that. Locally owned and operated, we are proud to be the premier car wash in Northern Colorado. Keep reading to see what separates us from our competitors.
Full-Service Car Wash
It's happened to you plenty of times. You carve time out of your busy schedule to wash your car somewhere. Soon after you're done, you find noticeable spots and areas that were missed. We understand how frustrating this can be. It's why we offer the exclusive "3 Day Clean Car Satisfaction Guarantee." If for whatever reason you aren't satisfied with the results from a "Full Service" or "Deluxe Service" wash, you can return for a free "Speedy Exterior Wash."
The majority of local car washes offer one or maybe two services and that's it. At Speedy Sparkle, there is no "one-size-fits-all" approach. For your convenience, we offer a menu of wash services. Are you in a hurry but still want a clean car? Then stop by for our "Speedy Exterior Wash." Have some time to spare? Then be sure to ask about our "Diamond Deluxe Service Wash." Our best deal on the menu, this consists of the following:
Tunnel wash, spot-free rinse and hand dry

Vacuuming

Cleaning of the windows inside and out with a dusting of your dash and console areas

Undercarriage wash and triple foam polish for a brighter shine

Our incredible wheel clean, scrub, and shine package along with Rain-X

® Complete Weather Protectant, and an interior dusting

Application of protective and restorative dressing to interior non-seating surfaces

Cleaning of up to four mats

Application of

Nature's Superior Carnauba Wax Hand
Let Speedy Sparkle earn your business today. Stop by for a car wash and auto detailing in Loveland.